DULCINEA IS




FOR SALE







SHUTTLEWORTH 63ft SUPERCRUISER SAILING CATAMARAN




A PROVEN, SPACIOUS, COMFORTABLE, STRONG, OCEAN-GOING CAT WITH GOOD PERFORMANCE


Contact Dave, Jan, or Mark Hutchinson
email SailingCatDulcinea@gmail.com


For the older page of Dulcinea's history with us since 2011

Having sailed Dulcinea the long way back from Thailand over 4 years, and kept her on the coast of British Columbia for a further 6 years, she needs to get back on the ocean. The Shuttleworth sailing catamran is ideal for living onboard with fast, safe passages across the world's oceans.




Dulcinea in V&A, Cape Town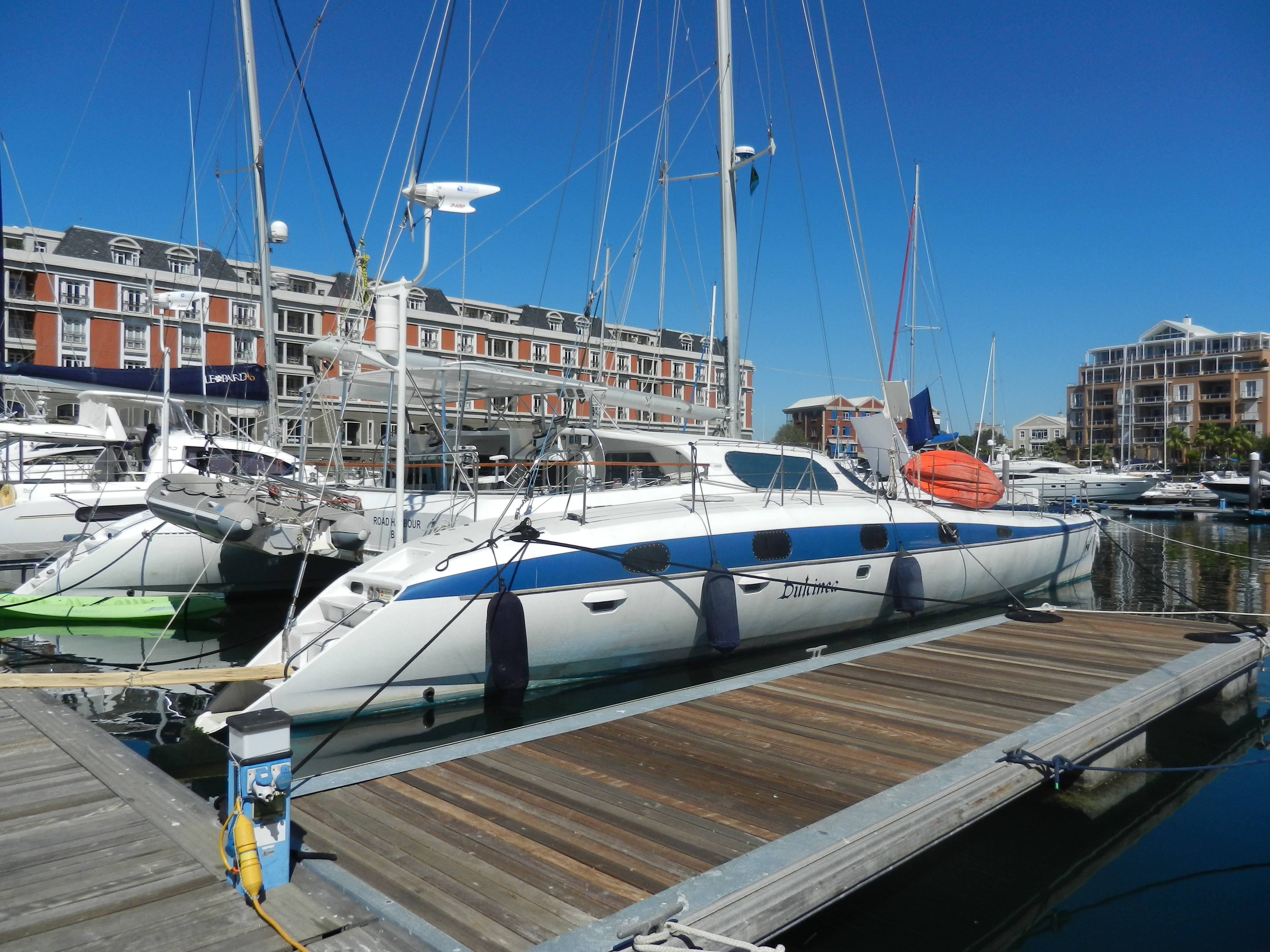 Moored in Beagle Chanel - Chile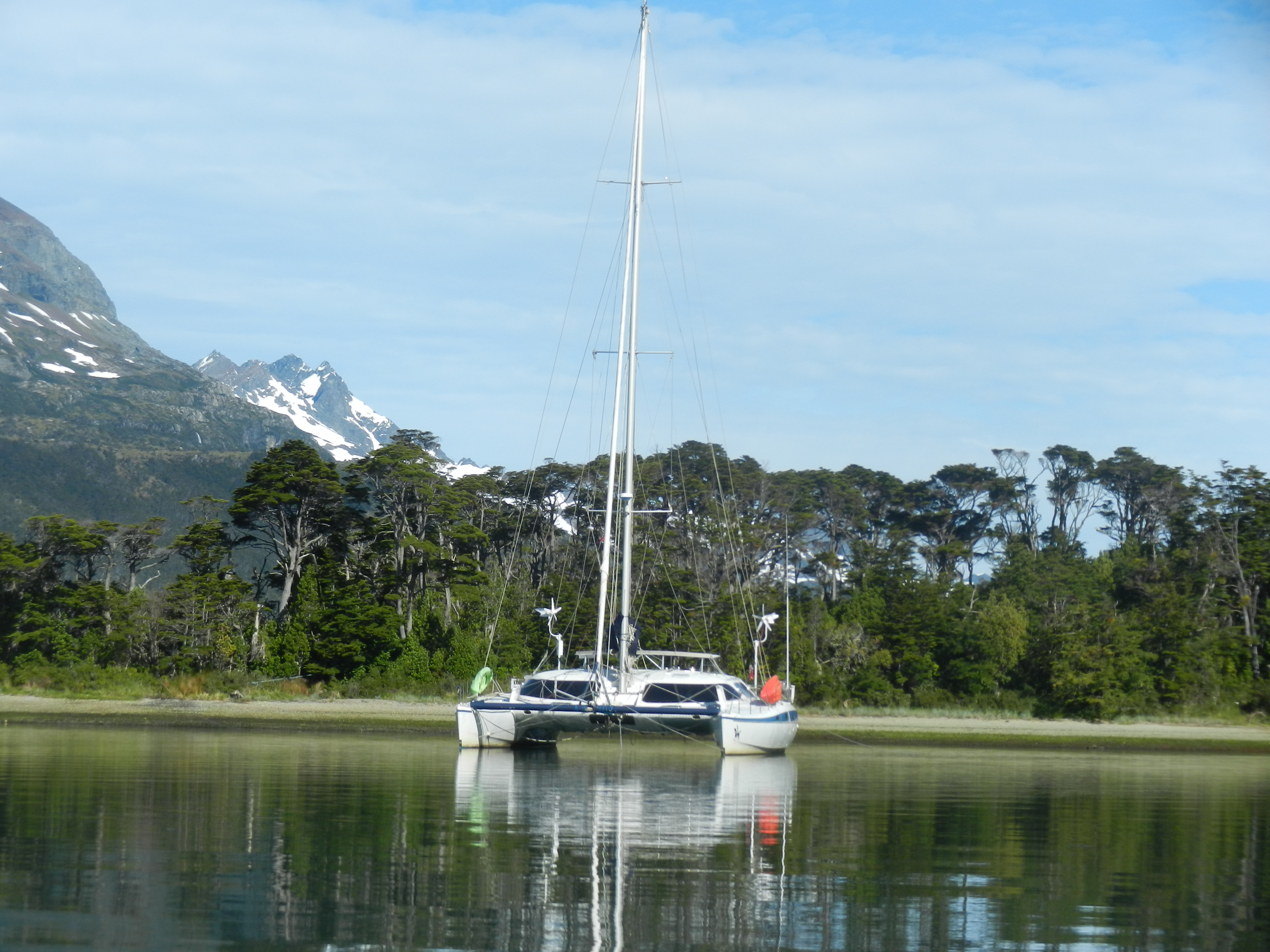 We have sailed her single-handed over 2,000 nautical miles, sailed mostly with a crew of 2, but accomodated up to 12 (3 on the floor of the bridge deck) when the family has joined us.

With dagger-board draft about 9ft draft, Dulcinea points better than 40 degrees off appearent wind depending on the sea state. With boards and rudders retracted she draws about 18 inches, which is great for kreeping into shallow bays and Motu's.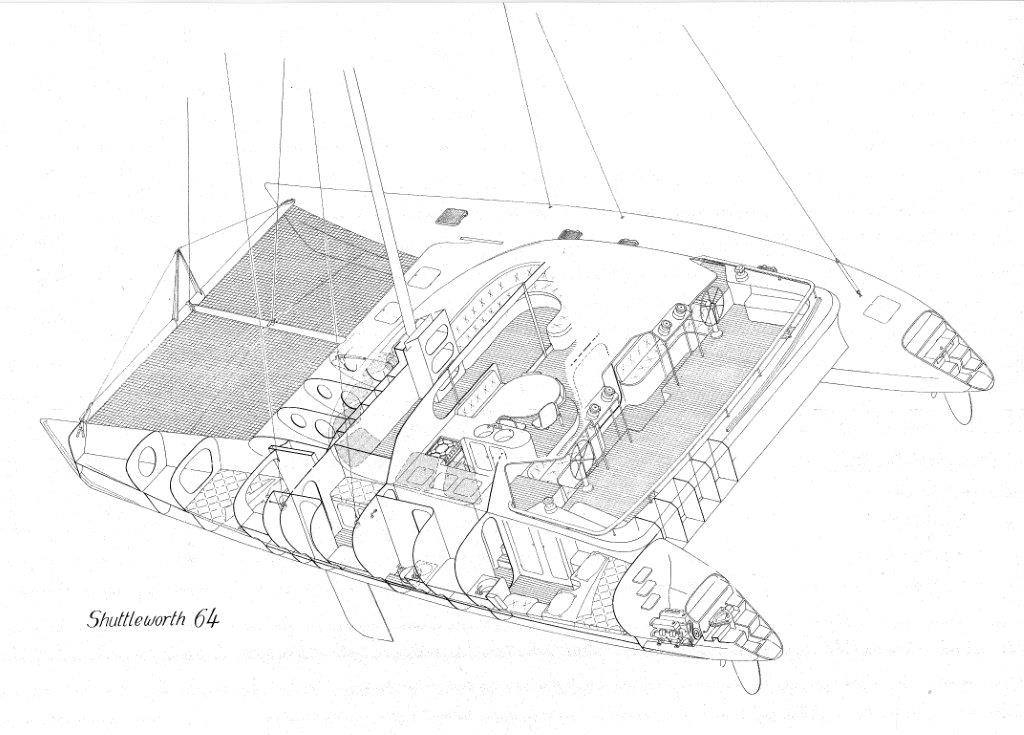 The Shuttleworth 63 is a strong boat made with excellent materials:
The foam sandwich construction uses epoxy resin avoiding gelcoat problems.
The core is closed-cell foam, so there would be no water penetration even if the surface was damaged.
The fibres are continuous-strand carbon for the cross-beam. Kevlar is used below water-line.
The exceptionally strong rig is held by 8 fixed stays and 2 runners (compare with many production boats with only 3 stays. Rig & mast - made by Ian Proctor - were removed and checked last year.
With her total beam of 37ft, she is very stable.
She is not a complicated boat to sail. The autopilot steers her nearly all the time (we have 2 in case of failure).
Slab-reefing for the mailsail, Harken furler for the headsail, and UBI Maior furlers on both the code sail, and the assymetric spinnaker, which both mount on a short bow-prodder.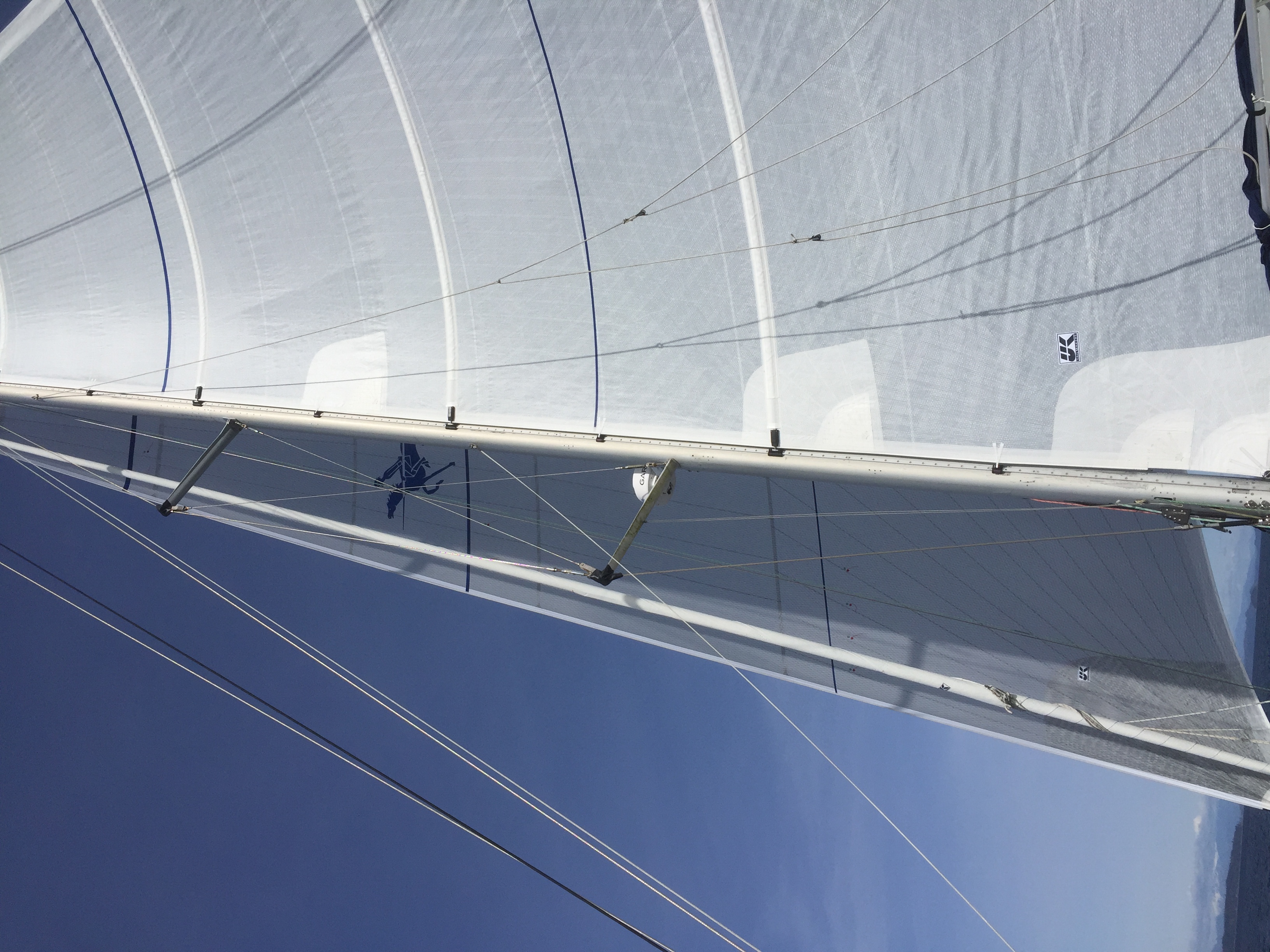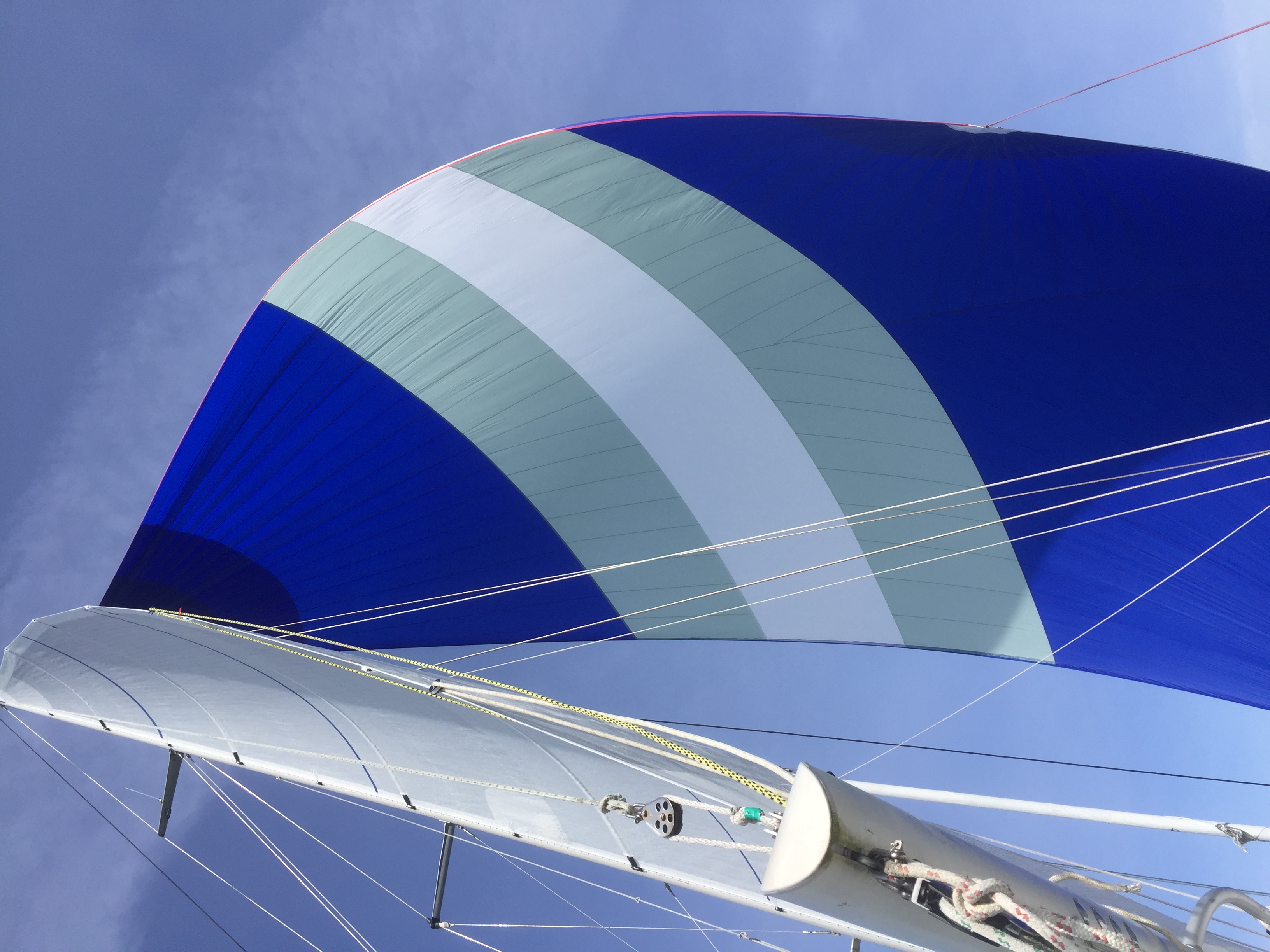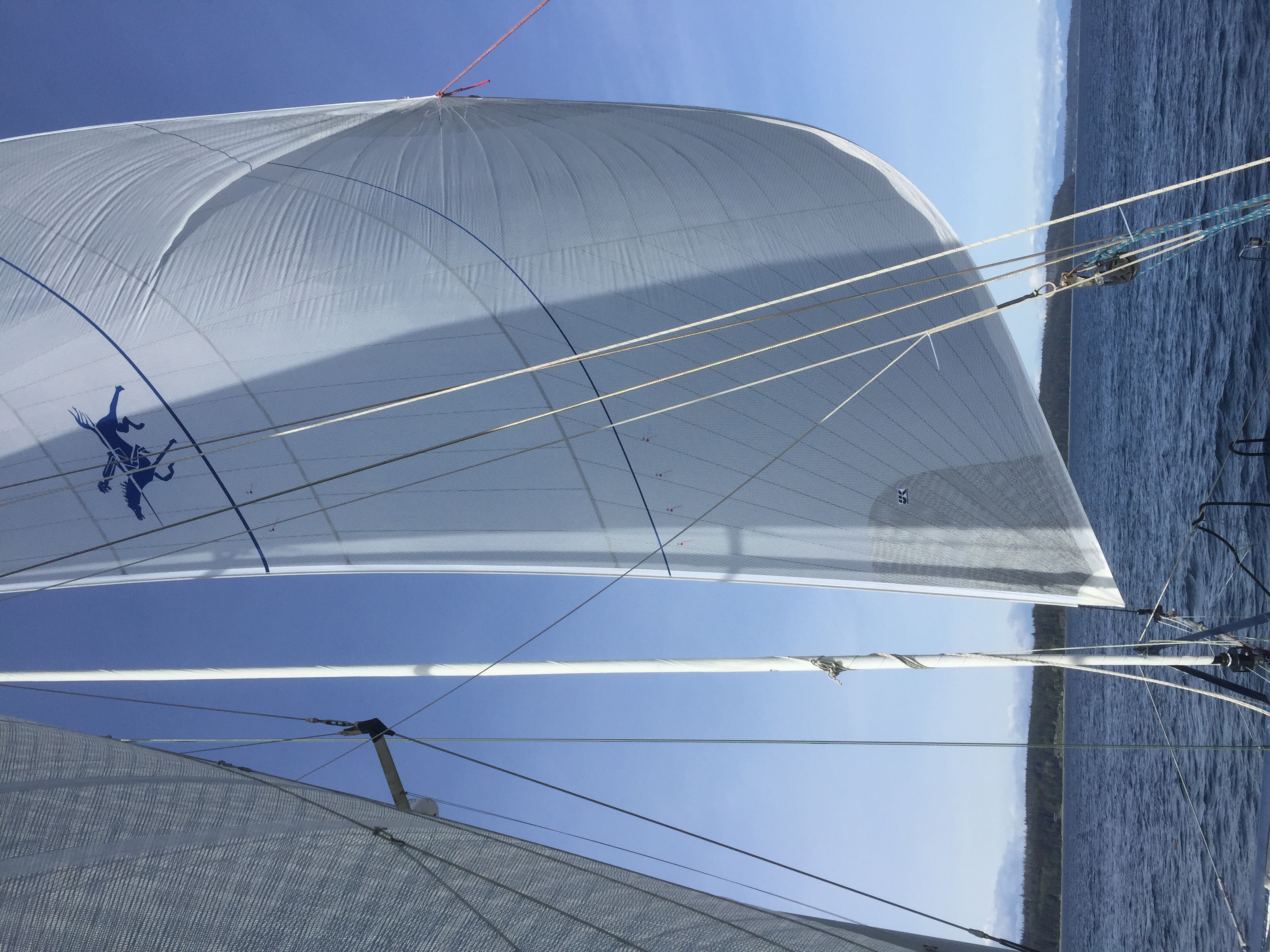 She is very spacious & comfortable for weekends with the kids or for ocean crossings. We have 2 diesel heaters for cold climates.
360 degree visibilty from the saloon makes watch-keeping less stressful.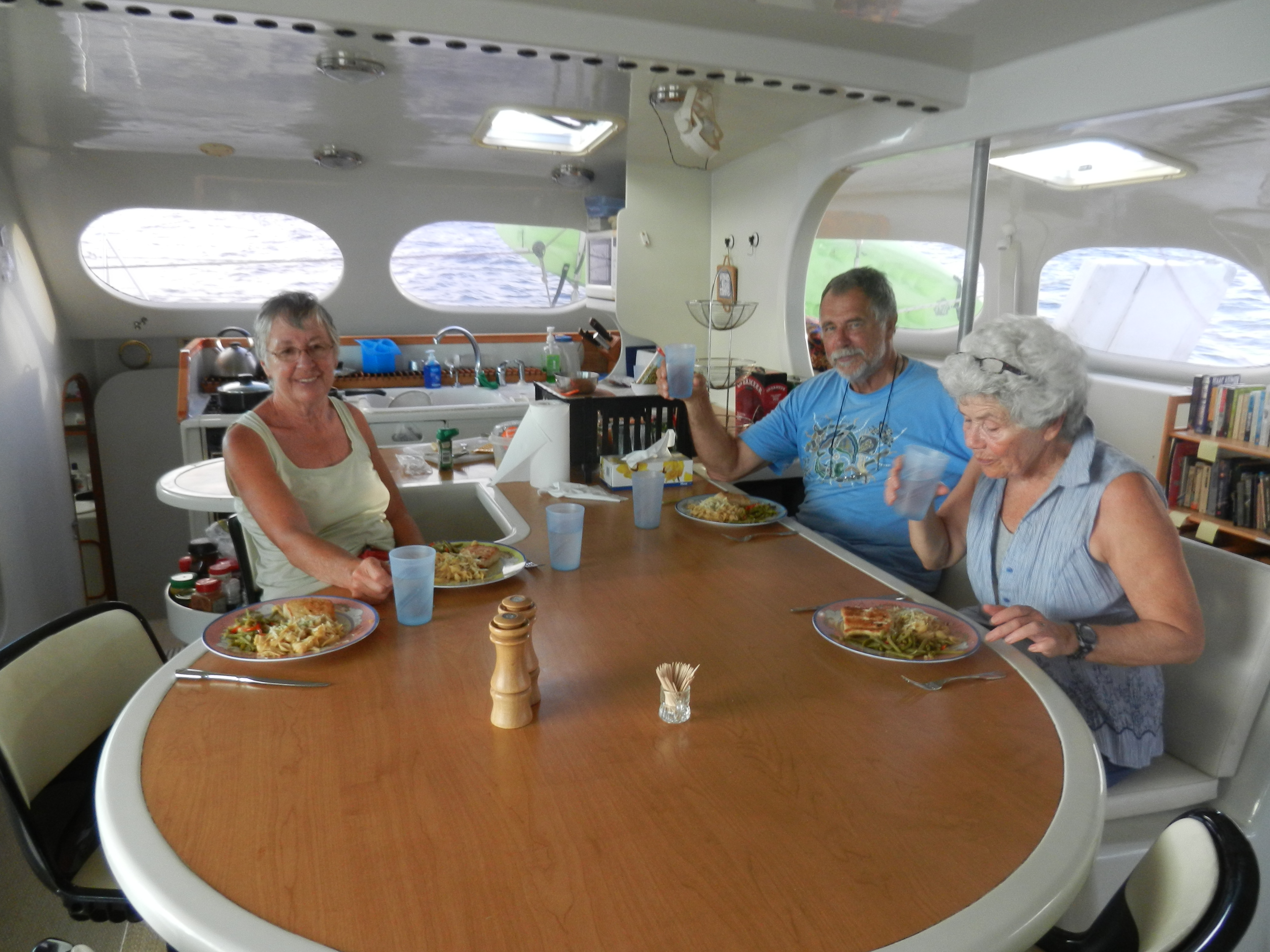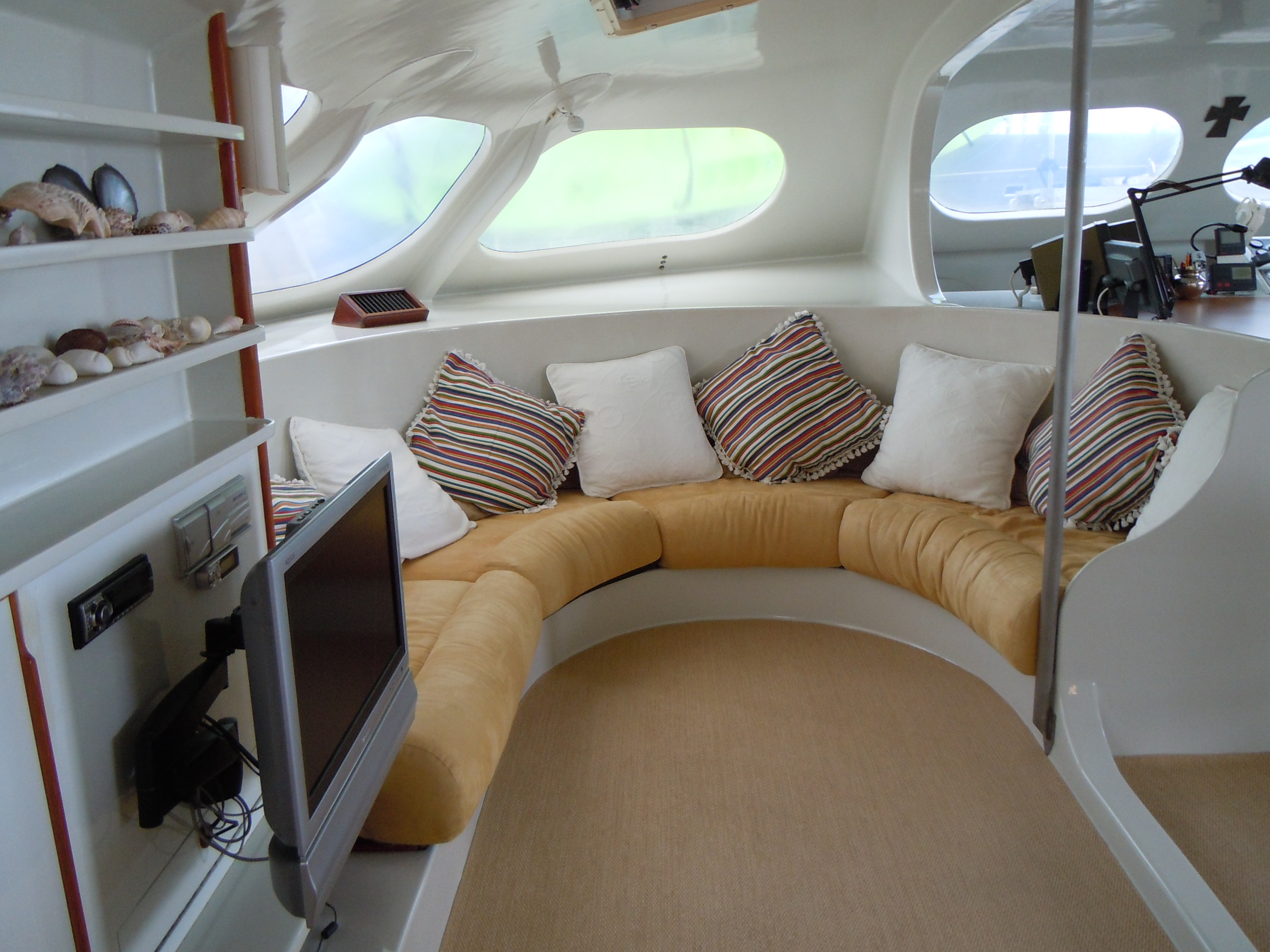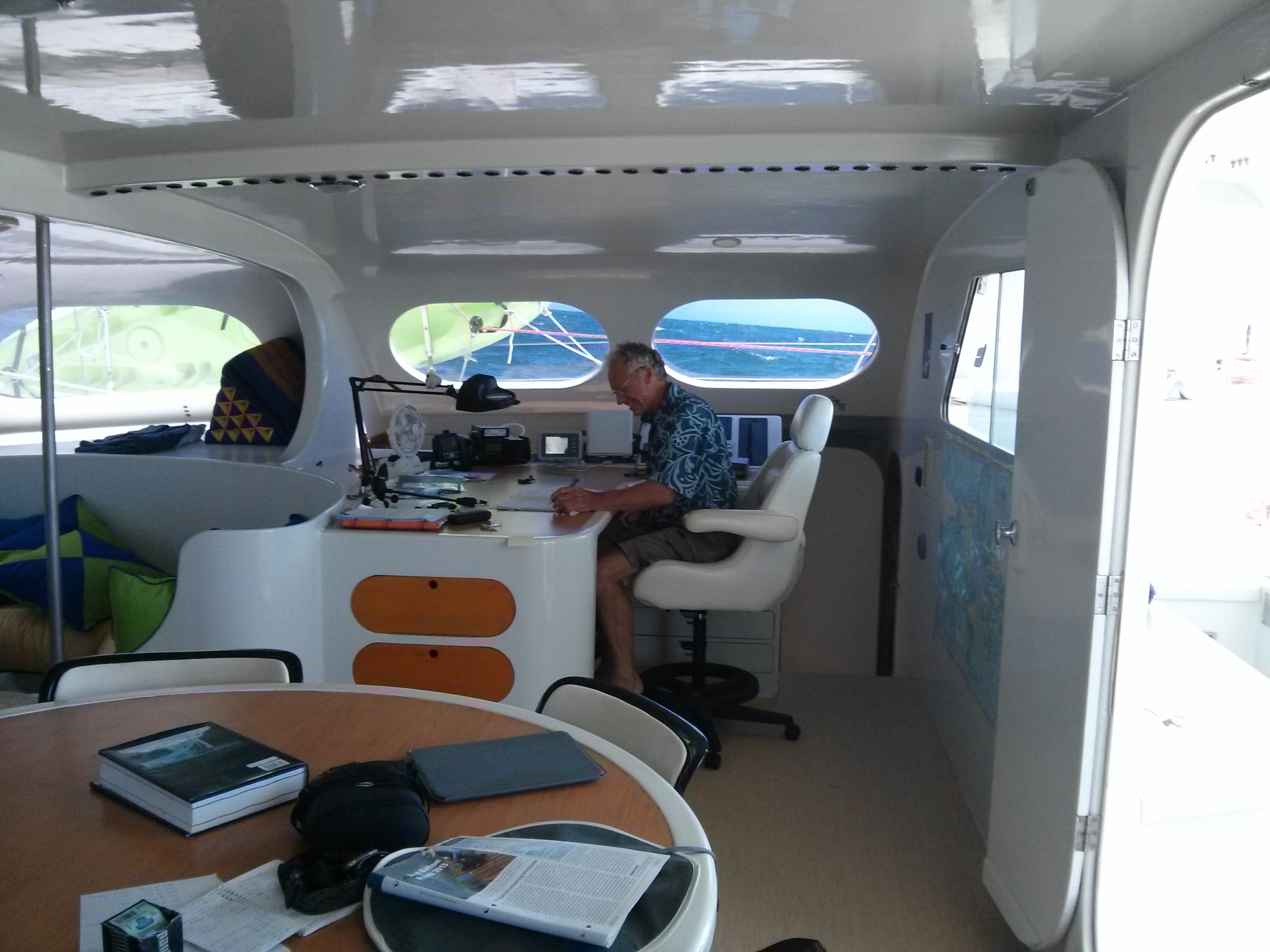 4 double berths and 1 single berth comfortably sleep 9 people.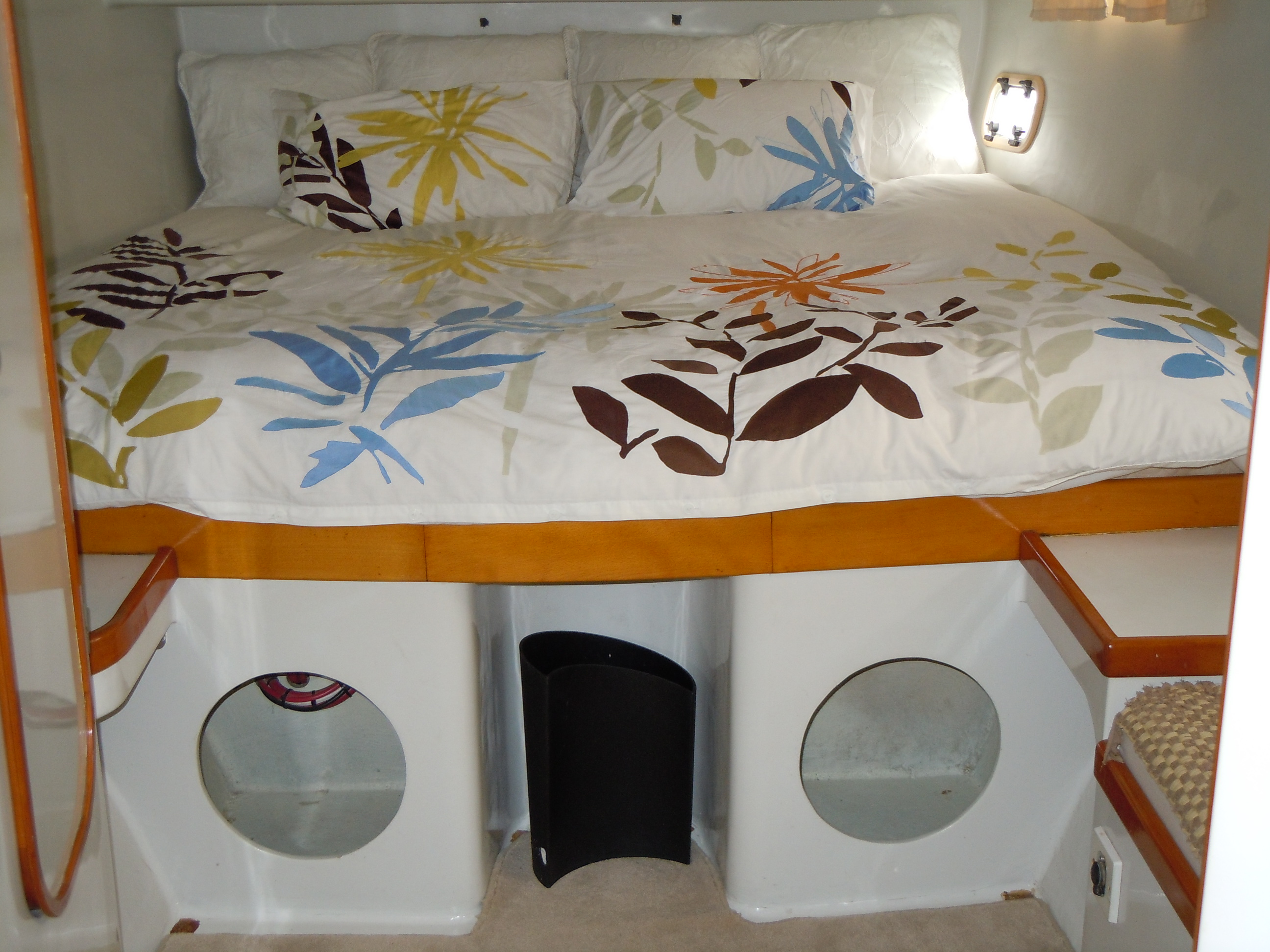 The cockpit roof keeps the sun off in the tropics. The trampoline keeps the bow safe in harbour and on passage.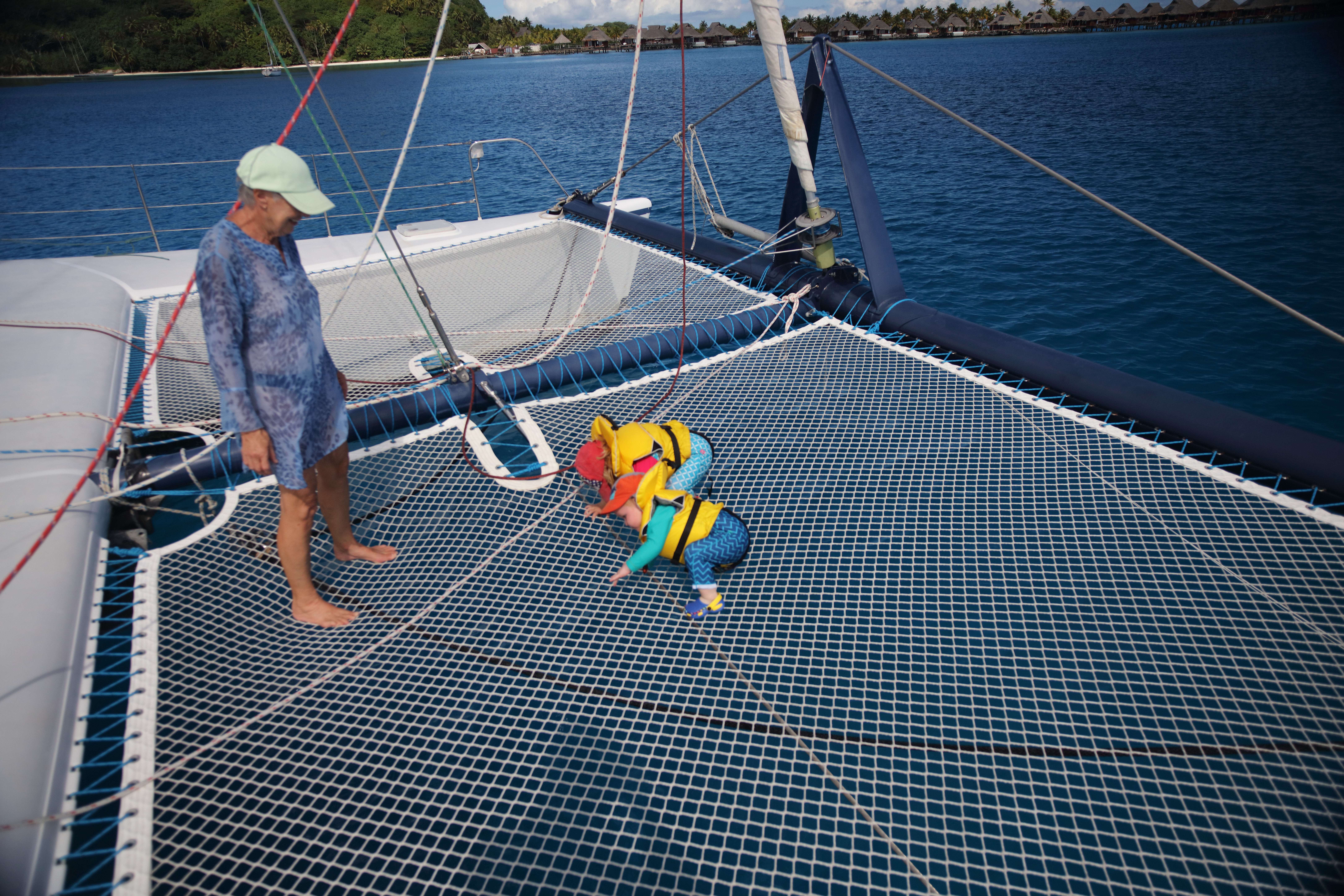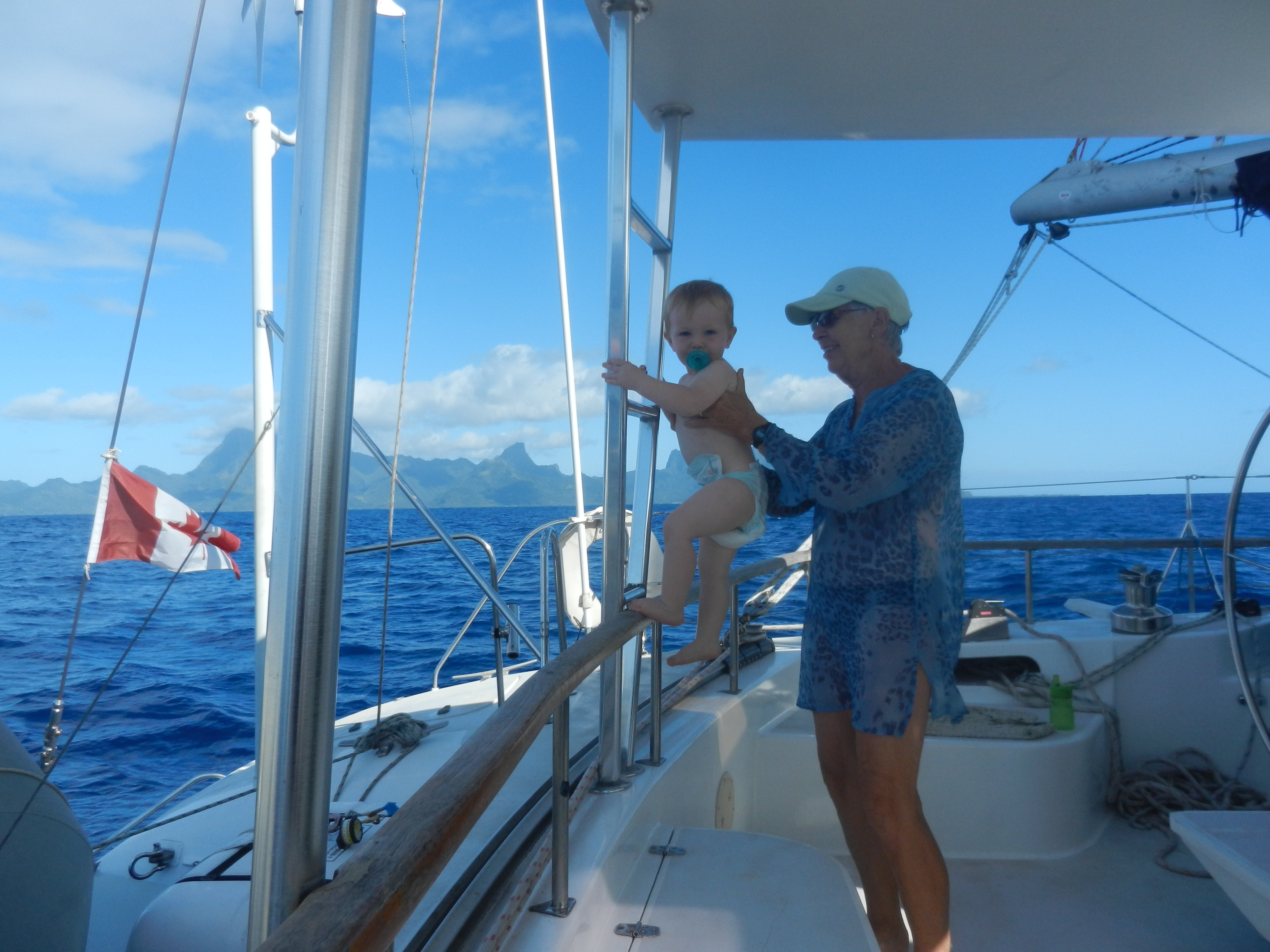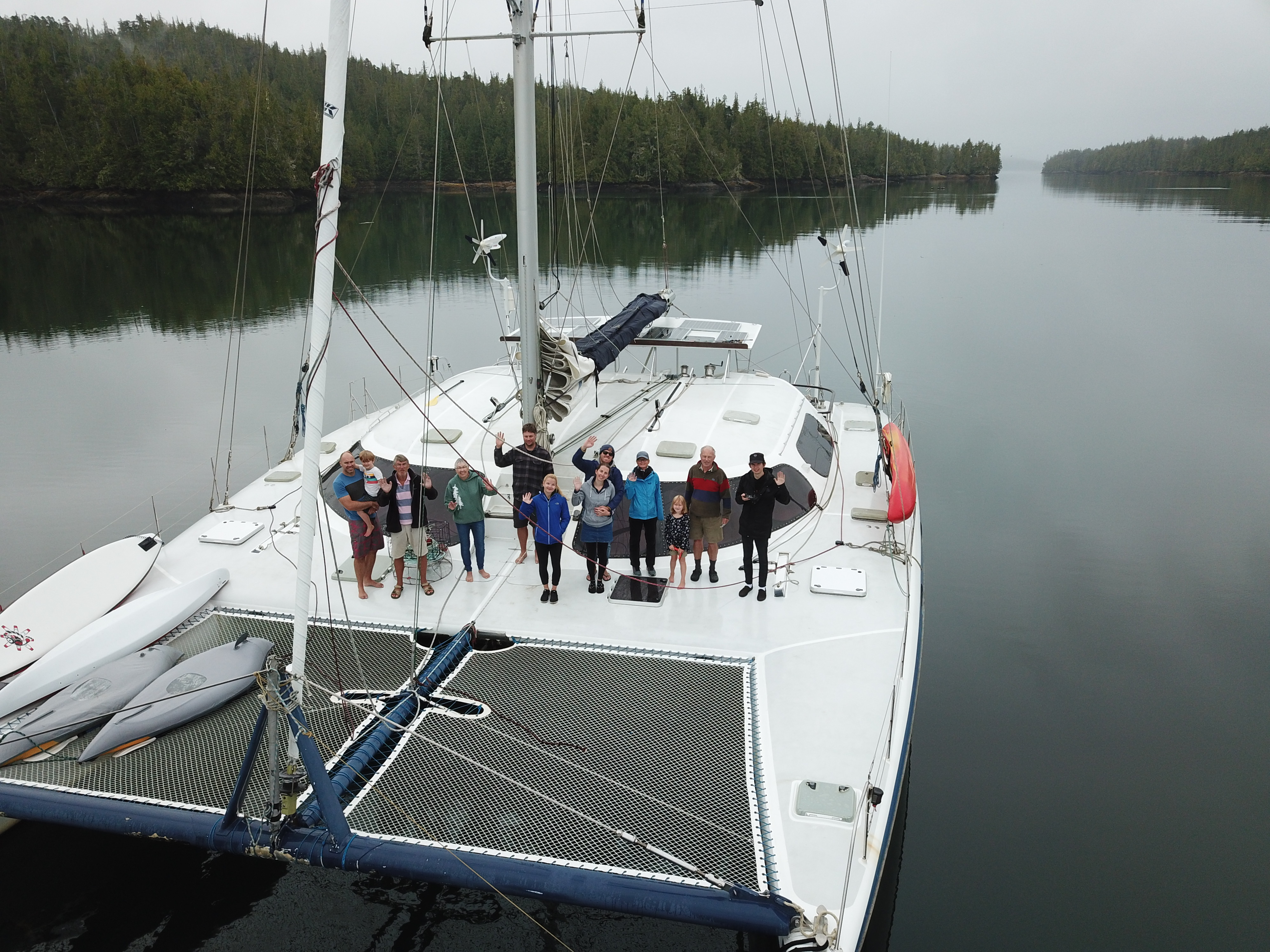 We saw Dulcinea for sale, looked at her and thought "Wow!". We went sailing, came back & bought her. We hope that you can do the same.


Contact Dave, Jan, or Mark Hutchinson
email SailingCatDulcinea@gmail.com